Whisperpaw


Clans
Current Clan
RainbowClan
Past Clan(s)
None
Names
Names
Apprentice: Whisperpaw
Family
Mother
Unknown
Father
Unknown
Siblings
None
Mate(s)
Splatterdash (Future)
Kit(s)
None, yet
Education
Mentor(s)
Splatterdash
Apprentice(s)
None
Alliances
Roleplayer
Crystal
Whisperpaw is a beautiful, gorgeous, and an amazing black and white she-cat with golden eyes that bursts into a million colors in the water. When she looks into the water, she sees herself as a shimmering, glowing star-dappled cat.
Personality
Whisperpaw is sweet and caring. She is spunky, happy and loving. She enjoys being the deputy's apprentice, and works hard to please him.
Life
Whisperpaw is Splatterdash's apprentice. She has a slight crush on him.
Life Image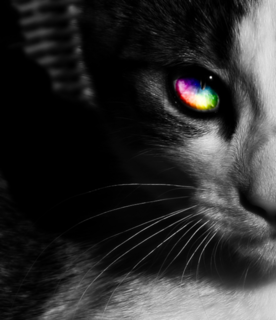 Trivia
Whisperpaw's warrior name will be Whispershine.
Whisperpaw has a slight crush on Splatterdash.